Baby Onesie
With puffed sleeves and a summer variation for 0 month - 24 month.
Sewing this onesie is way faster than you would think. Add some harem pants and you have a cute little outfit. This pdf pattern contains several onesie variations: fabric bound edges, ribbing, round neck, button placket, summer onesie etc. I hope you will have fun trying out all of them!
Size: 50 - 98 (19 3/4 - 38 5/8 inch)
Extra Seam: 1/4 inch included
Fabric: Stretchy, not too stable jersey. Rayon jersey for extra soft onesies. An elastane content of 5 - 7 % is recommend for easy change.
Content in this E-Book:
Step-by-step instructions (puffed sleeves, button placket, continuously finished leg edges, half-lapped neckline, summer onesie)
Extras (pattern + pattern layout plan)
Your creations!
Tag #lybstesbabybody on Instagram and we'll feature your sewn items here in the gallery!!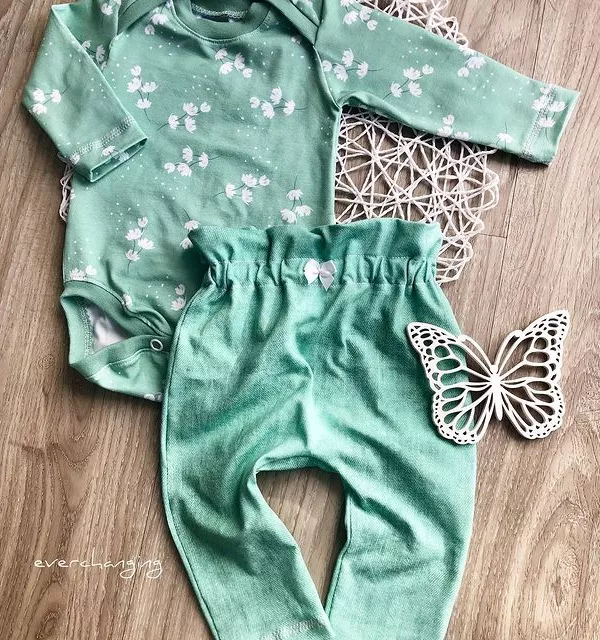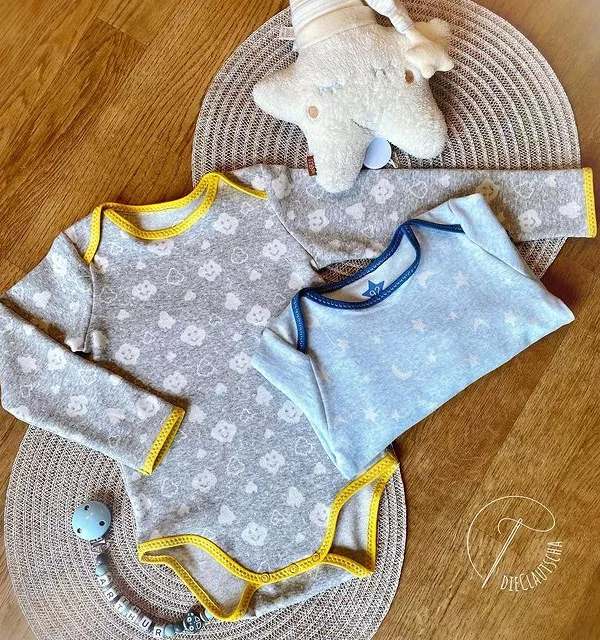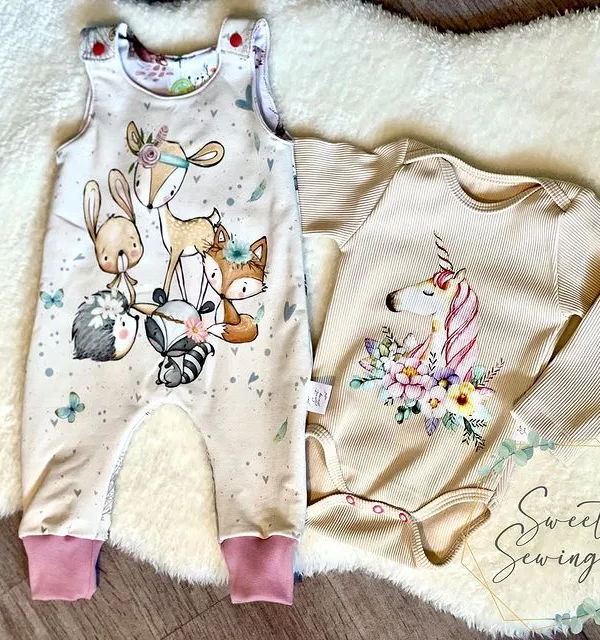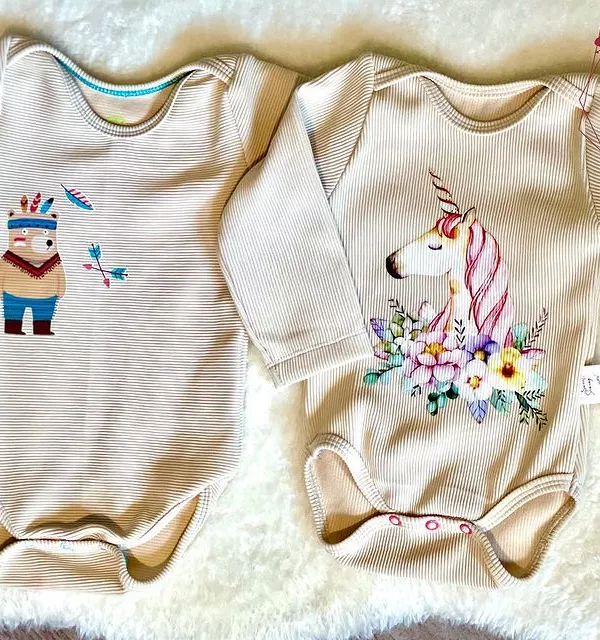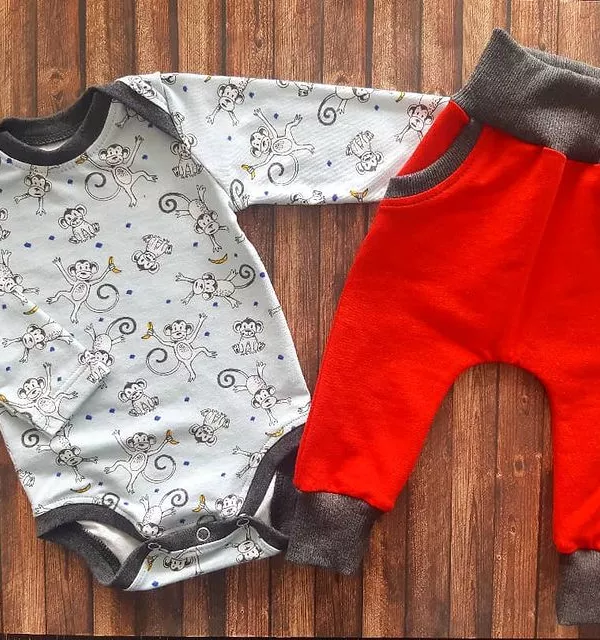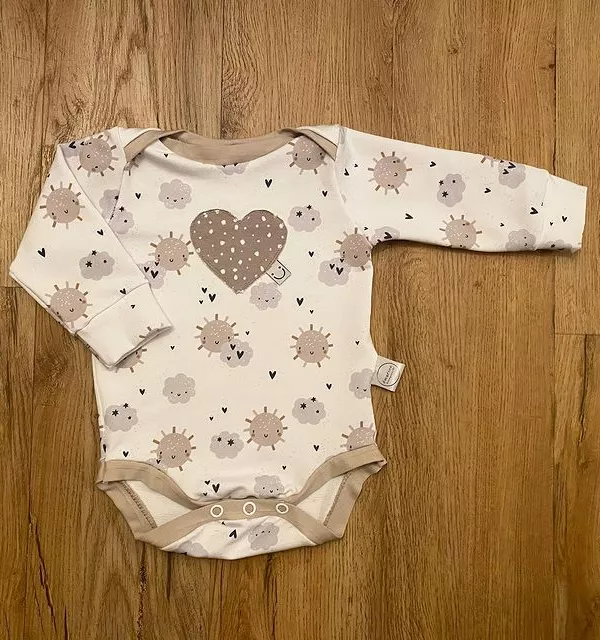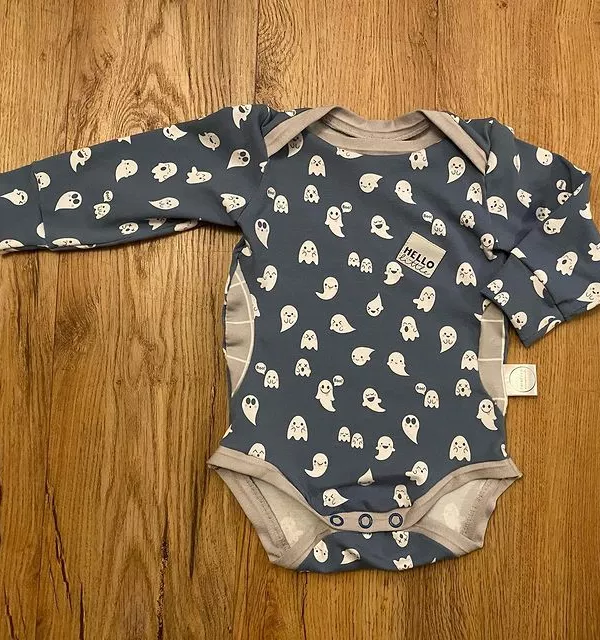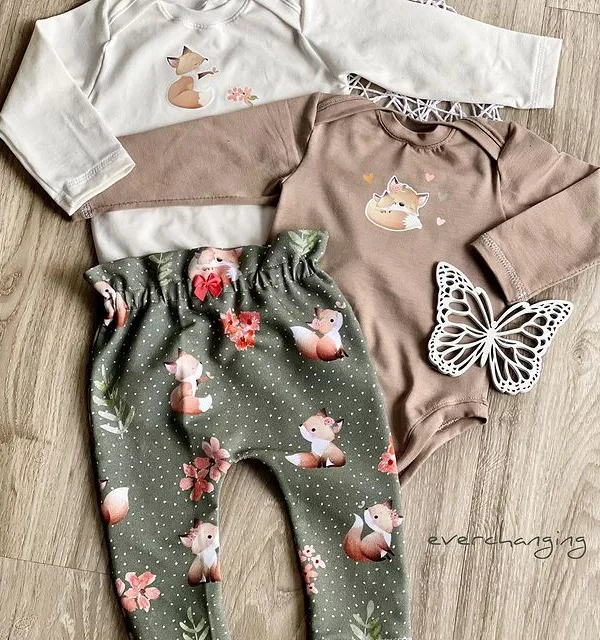 You might also like...
Create an entire outfit!