Wrap Jacket
For babies!
The wrap jacket is a practical year-round wardrobe staple. It is easy to take on and off. Plus, it is very comfortable as it is sewn using knit fabrics.
This jacket is designed for sweatshirt fleece and french terry. If you use jersey, the fit will be looser. If you want to use thicker, less stretchy fabrics (e. g. boiled wool), please size up. In general, the jacket is designed to be worn like a sweatshirt (i. e. with enough room for a onesie or t-shirt underneath). If you want to use it as a real jacket with room for a sweatshirt underneath, you will have to size up in width.
Size: 50 - 80
Extra Seam: 1/4 inch included
Info: With two variations!
Content in this E-Book:
Step-by-step instructions (Basic pattern wrap jacket)
Extras (Reversible wrap jacket, bias bound reversible wrap jacket, pattern pieces & layout)
Your creations!
Tag #lybsteswickeljacke on Instagram and we'll feature your sewn items here in the gallery!!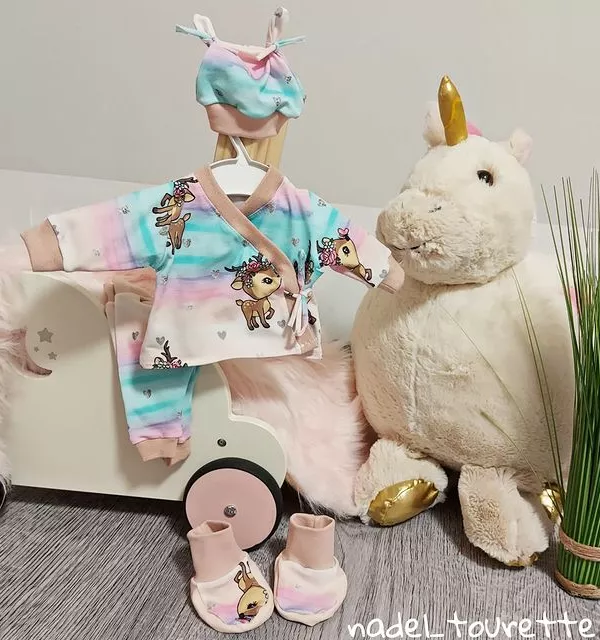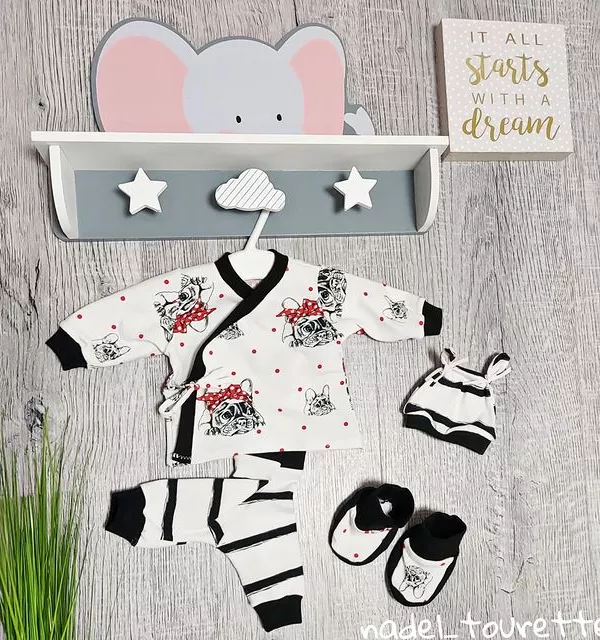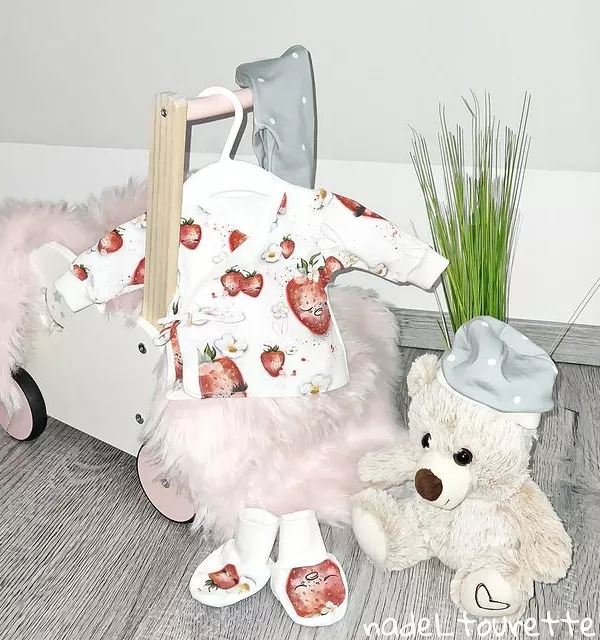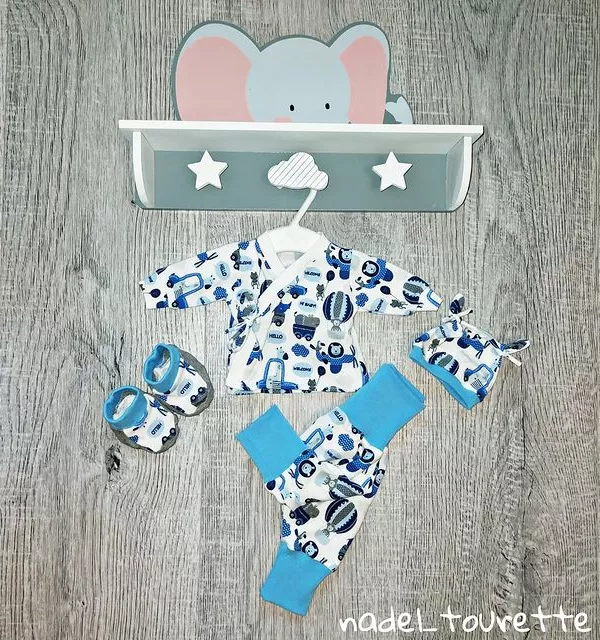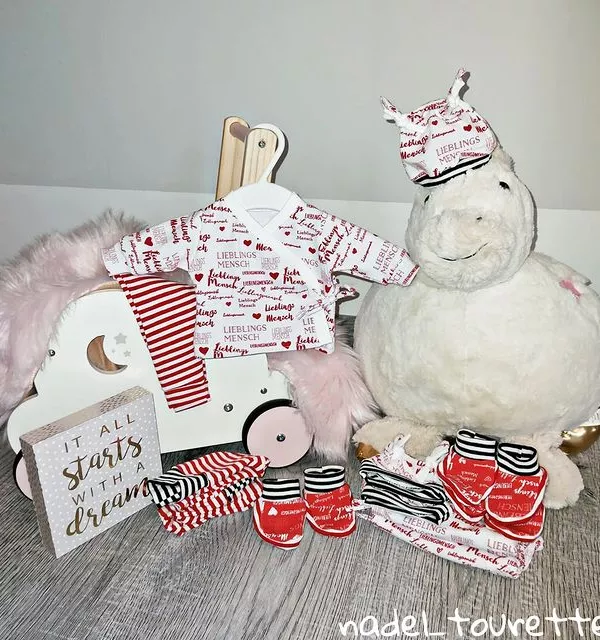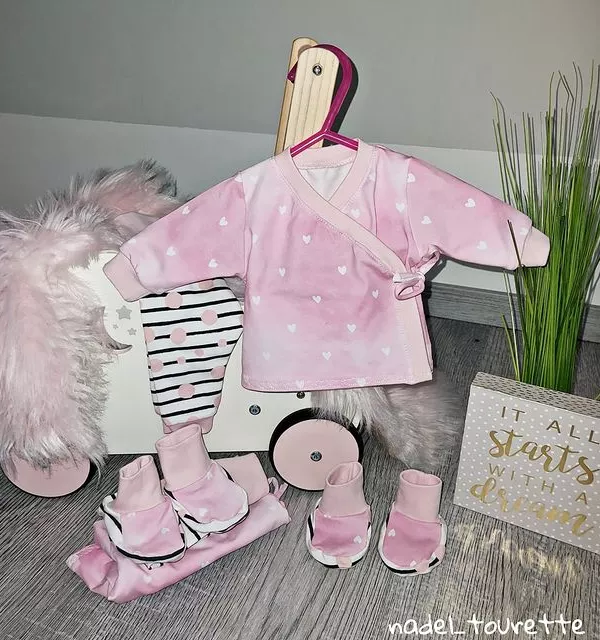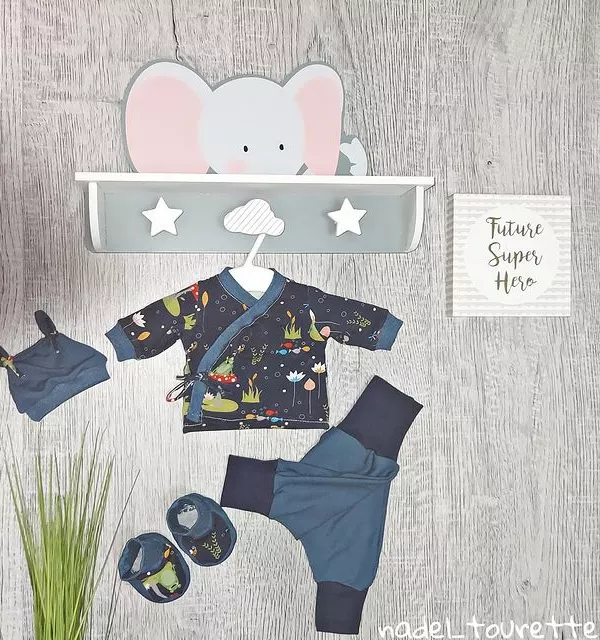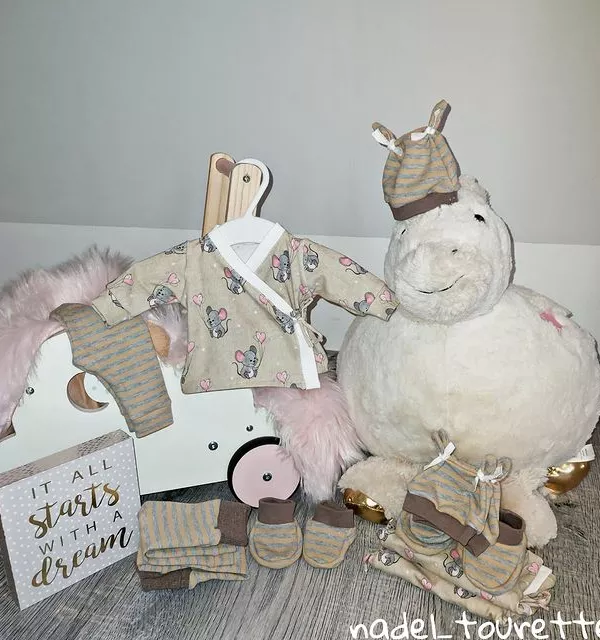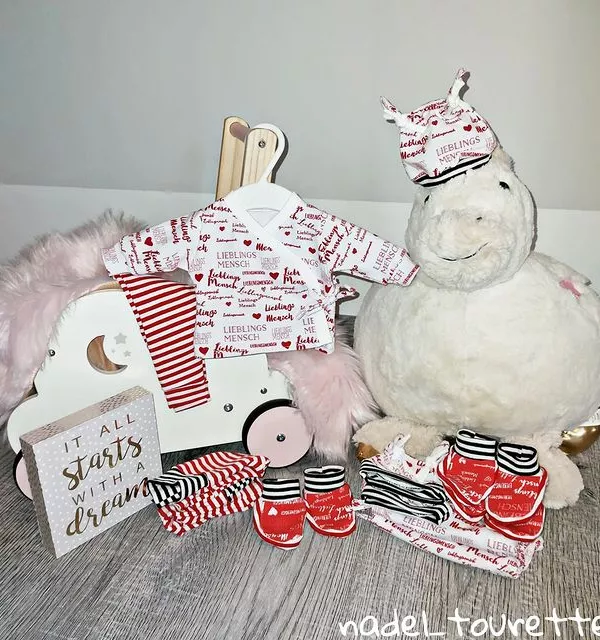 You might also like...
Create an entire outfit!